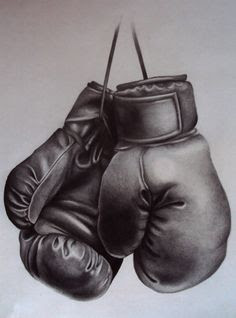 This left Jacob all
alone in the camp, and a man came and wrestled with him until the dawn began to
break. When the man saw that he would not win the match, he touched
Jacob's hip and wrenched it out of its socket. Then the man said, "Let me
go, for the dawn is breaking!"

But Jacob said, "I
will not let you go unless you bless me."

"What is your name?"
the man asked.

"Your name will no
longer be Jacob," the man told him. "From now on you will be called Israel, because
you have fought with God and with men and have won." Genesis 32:24-28 (NLV)
This passage from the
book of Genesis tells of a time when Jacob physically wrestled with a man (or
perhaps an angel) who represented Jacob's wrestling with God. After this
incident, Jacob was a changed man. He no longer looked for ways to trick God
and man. It was also at this time that his name was changed to Israel. The name
Jacob means "trickster" while the name Israel means "God fights;" and this
moment represented a change in the heart of Jacob. No longer would he
be a trickster. From then on he would recognize that God was the one fighting
for him.
Many of us have
wrestled with God in a figurative sense. We question God's goodness, we wonder
about his plans for us, we consider whether his way truly is the best way to
live, and we deliberate on whether or not his ways can truly satisfy. In fact,
it can be said that, each time we sin we are wrestling control out of God's
hands. We are saying, in effect, that God's ways will not satisfy and we look
for a substitute for the provision that comes from God. Think of the person who
steals money or supplies from work rather than trust that God can supply their
physical needs. Think of the person who seeks a sexual relationship outside of
their marriage rather than trusting that God can make their marriage whole and
holy. These may be extreme examples, but aren't there numerous ways that we
daily say, "It's okay God, I can solve this one. I don't need you to supply
this need."?
Jars of Clay
, a band from Nashville, wrote the song "After the Fight" as a way of
retelling the story of Jacob wrestling with an angel. Genesis 32:31 tells us that,
after Jacob's wrestle with the unknown person, he limped because of an injury
to his hip. The Jars of Clay song
makes reference to this injury, as well as a persistent physical ailment in the
life of Paul the Apostle, when they say, "Will walking be a reminder of punches
I let by, another thorn in my side?"
I invite you to
meditate on both the words of Genesis and the words of this song. Consider the
ways in which you may be fighting against God.
Songwriters: Daniel
Paul Haseltine, Charles Daniel Lowell, Stephen Daniel Mason, Matthew Thomas
Odmark

Published by © A Side
Music LLC

You can blame it on my
pride or the spell that I'm under
I get to fight with the lightning, talk back to the thunder
I want more wind in this tornado cause it isn't moving fast enough yet
Gonna burn this temple to the ground once I have the fuses set

But after the fight is over will I talk so tough
Will I run for cover after the gloves come off
Yeah when the black eye lingers will I stand my ground
Return my fists to fingers after the final round

I have a hand full of feathers and blood stains on my skin
Is there an angel left to wrestle, white horses they haven't broken in
I get up from the canvas swinging like I think I might just win
And we go around and round and round and round again

After the fight is over will I talk so tough
Will I run for cover after the gloves come off
Yeah when the black eye lingers will I stand my ground
Return my fists to fingers after the final round

Will walking be a reminder of punches I let by
Will walking be a reminder of punches I let by
I let by
Another thorn in my side
I let by

After the fight is over will I talk so tough
Will I run for cover
After the fight is over will I talk so tough
Will I run for cover after the gloves come off
Yeah when the black eye lingers will I stand my ground
Return my fists to fingers after the final round

Will I get by
I let by