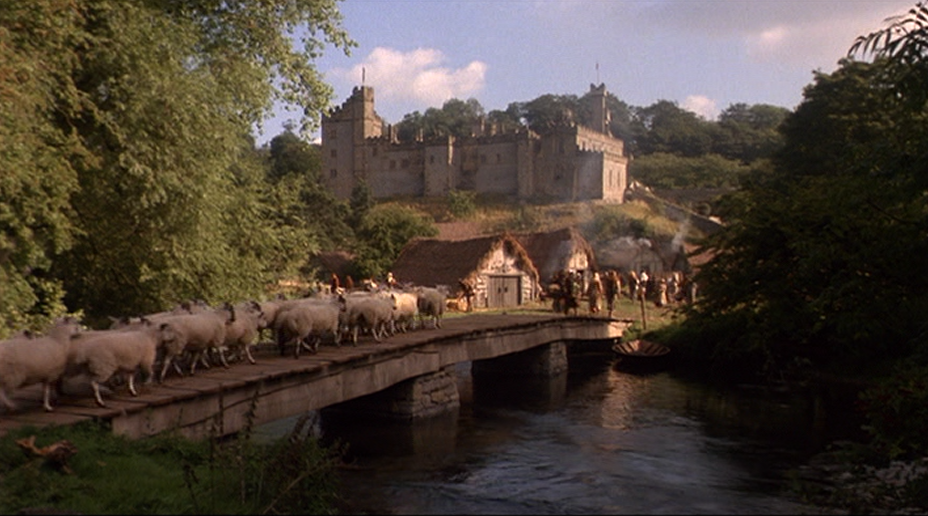 Sometimes when I read passages of the Bible that I have read many times, they lose their horror for me. I am not shocked by them anymore. I suspect that this is true for many of us. That is the way I feel about 2 Samuel 11. It has lost its power to shake up my world. The actions of King David of Israel should really cause me to ask questions about this "man after God's own heart." But I have heard the story told since I was a child. So allow me to introduce a thought experiment. Imagine for a moment that I am reading a news item that tells the following story about an imaginary country in Europe know as Florin. (You may notice that I have borrowed a few names from well-known movies and a television series.) I feel like I need to say, "The places and names are fictional and any resemblance to King David is intentional."
Sources close to the Prime Minister of Florin have begun to reveal a shocking tale of lust, adultery, betrayal, murder, and cover up. The tiny European republic of Florin is nestled between Guilder and Genovia, and the head of state is Prime Minister John Archer. Archer, a former general in the military of Florin, has had an outstanding career and was highly decorated for his acts of bravery and military prowess before becoming the country's leading politician. But his image has been tarnished and he is at risk of criminal charges after it was revealed that he may have been involved in an inappropriate sexual relationship. The concern relates to the former wife of a platoon leader engaged in Florin's military action against the country's rival republic of Guilder.
It is alleged that while Platoon Leader, Lieutenant Wesley Roberts, was away from home at the eastern frontlines of battle, Mr. Archer invited Lt. Roberts' wife, Cecilia Roberts, over to his home. We do know that a few weeks later Lt. Roberts was killed in battle under mysterious circumstances. Roberts somehow ended up cut off from the rest of his platoon deep in enemy territory and was cut down by enemy sniper fire and died in battle. Prime Minister Archer ordered a full military funeral and sent condolences to the widow. A few weeks later, Cecilia Roberts and Mr. Archer entered into a romantic relationship that culminated with their marriage late last year.
In early 2016, Cecilia Archer announced that she was pregnant and the world embraced the storybook romance as two lonely people who found love. But, there were soon a few whispered questions about the timing of the pregnancy and who the true father of this baby might be. Then, even more disturbing rumors began to surface. It was alleged that the Prime Minister used his secret service agents to deliver a message to one of his Generals at the front lines of battle the day before Lt. Roberts was killed. It is thought that the message had something to do with military strategy.
It has been suggested that John Archer arranged for an "accidental" military death to cover up the fact that he had gotten Lt. Roberts' wife pregnant. Neither the police nor the office of the Chief Magistrate would comment on this story saying that an investigation is underway and it would be inappropriate to comment at this time. Many in Florin are asking if the country is being led by someone who has committed murder. We await the outcome of further investigations.
Isn't that the true nature of David's crimes?
If a world leader did such things today, we would charge them with murder, abuse of power, unlawful influence, and a number of other charges. Yet this is exactly what King David of Israel did around 900 BC.
The 2 Samuel 11 story goes on and finds redemption in the 12th chapter, and we find further evidence of David's penitence in Psalm 51. David's story is one of the best at explaining what true repentance can look like. Yet, before we can understand his contrition, we must first understand the true horror of his actions. Perhaps framing it in this contemporary setting will help to set the stage for such a transformation.
This blog is an excerpt from a sermon delivered at Bow Valley Christian Church on August 7, 2016. The full sermon can be heard on the BVCC website.