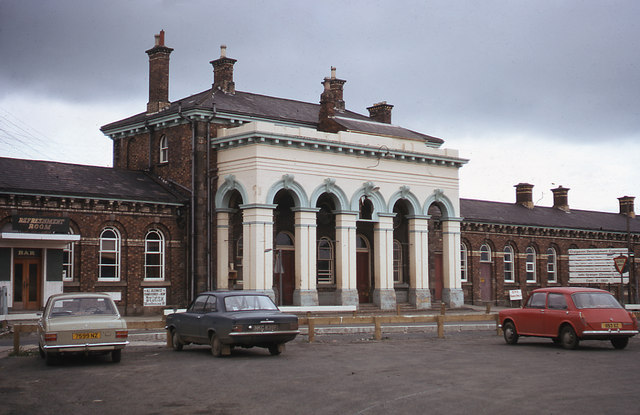 Sandra McCracken is
one of my favourite song-writers. She has a great ability to write haunting songs
that stir our emotions. "Portadown Station" is but one example. It is a simple
story of someone on the road, loving the experience but missing someone at
home. The lyrics, "I hear your voice in my head, but I miss the sound," express the loneliness well. Here are the rest of the lyrics.
(Words and music by Sandra
McCracken from the album Gravity Love)
Sunset view from the
train
Across these Irish plains
Rolling like the songs that are in my head
Portadown Station and another hotel bed

We pass through another town
the people swell in and out
I search the crowd for a face that I know
A thousand tales of a thousand years long ago

Just get on board, take that last train out
I hear your voice in my head, but I miss the sound
Here at the station outside Portadown

looking for something real
matches, knives and steel
with open wide eyes, the sun goes dark
you can't touch or feel a broken heart

Just get on board, take that last train out
I hear your voice in my head, but I miss the sound
Here at the station outside Portadown

so drain the light from the sky
and drain the tears from my eyes
I'm waiting like the shadows stretching thin
Could you hide me here 'till the morning comes again
Just get on board, take that last train out
I hear your voice in my head, but I miss the sound
Here at the station outside Portadown