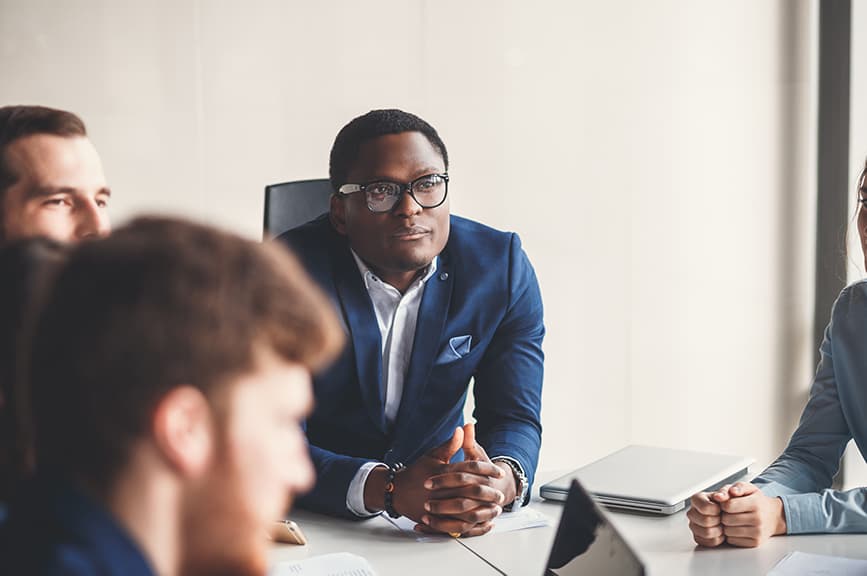 Turn Focus into Laser Beam Performance
Management Consulting and Team Building
Both leaders and organizations need to know how to align the team. Arm-chair hockey coaches can tell when a group of players on the bench are not functioning as a team. There is no humour, no encouragement of one another, and only individual focus. Teams that play like this will fail to use their combined strengths to achieve their goals. Progress, at best will be intermittent and at worst will regress. Using an approach that appreciates the gifts and abilities of each member, we will focus the power of the team into a laser beam of performance.
How We Help Organizations Stay on Mission
Training
Let's talk about how to create the future while guarding the past.
Let's talk about how to lead an organization in these unique times.
Discerning
What are the both/ands of your context?
How can you and others become comfortable with "both/and" thinking?
---
Other Ways We Can Help
Clarifying Organizational Mission and Values

Organizational Health and Structure

Leadership Assessment for Hiring

Workshops on Science & Faith

One off workshops
13 week course on Science, Technology, and Society

Transitional Leadership

Planning for a change in leaders
Preparing the organization for a new leader

Interim Leadership

Helping a church deal with the tension of "do we hire a new pastor and let them develop the mission?" or do we "develop the mission of this church and then find a pastor that fits the mission?"
Preaching and teaching for a limited timeframe

Diversity in Leadership

Helping organizations create an environment where all people can thrive in leadership
The role of women and men

Supernatural and Natural

What should we expect from God when we pray? Can miracles still occur? How do we communicate their existence in a naturalistic world?
What do we say and do when God answers with a "no"?

Ethics

Courses in Ethics from the University of Calgary, Regent College, and Georgetown University and connections with consultants in the field of bio-medical ethics lead to real world ethical input in issues such as the ethics of Medical Assistance in Dying (MAID).

Ridley Church Planter Assessment Interviews

Governance and Eldership Processes

What are the different models?
What models are best according to contemporary research
What are the flaws in even the best models?

New Models of the Church

What about house churches?
What about missional communities
What about electronic church?
What about satellite models?
Helping churches become online churches while still maintaining a face-to-face presence.

Community Groups in the Church

Do we emphasise Bible learning? Belonging? Mission? Compassion? Evangelism?
In a cultural reality where people are anxious and lonely, the church needs to be a model of true community.

Workshop on Mission

What is the mission of the organization?
"What should we start doing?" "What should we stop doing?" and "What should we continue doing?"

Property Development

How does an organization leverage their building and property for maximum effect?
When should the organisation call in a development consultant?
What about developing housing beside the organisation's building

We can provide tools, forms, and guidance for:

Hiring
Dismissal
Creating job descriptions
Coaching multiple staff
Endorsements