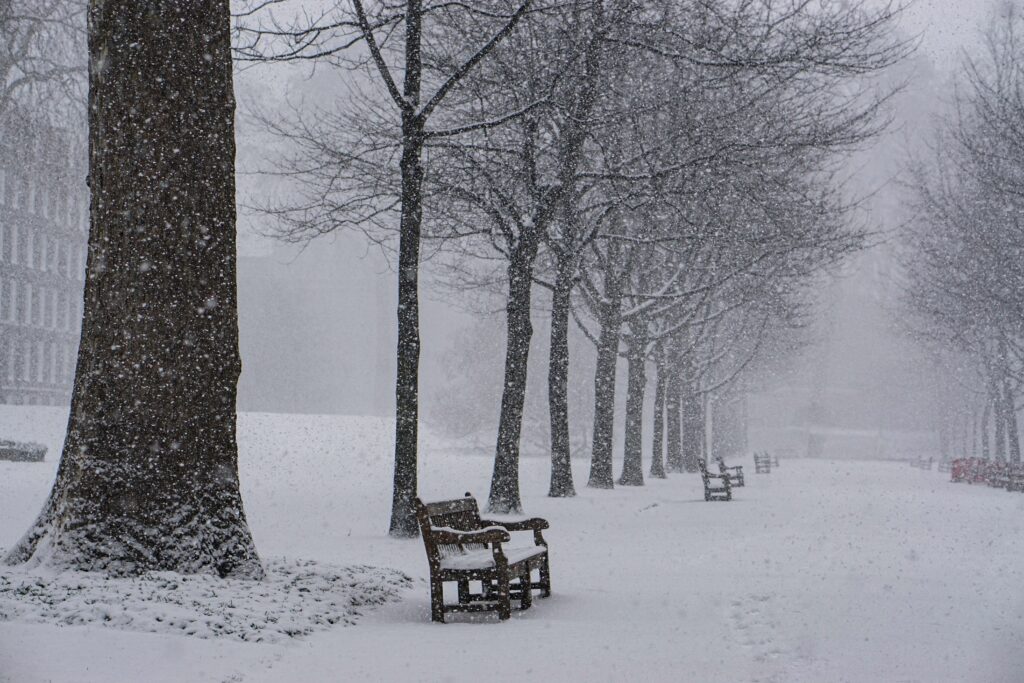 When Valdy sang about coming up to Winnipeg and sleeping out in the Zoo, it wasn't in December. And when Burton Cummings told us to "stand tall," he didn't mean we should stand on the corner of Portage and Main in the dead of winter. But here we are in the bleak mid-winter when the sun rises late in the morning and sets early in the afternoon; when the wind howls down Portage and the mercury continues to drop. It is good that we celebrate Advent and Christmas at this time of year to help take our minds off the cold and the dark. For now, we wait, we prepare, and we look forward to the coming of light, warmth, and a baby King who takes away the sins of the world. Enjoy the words of this old carol, once again.
In the bleak midwinter
Frosty wind may moan
Earth stood hard as iron
Water like a stone
Snow had fallen
Snow on snow on snow
In the bleak midwinter
Long, long ago
Angels and Arc Angels
May have traveled there
Cherubim and Seraphim
Thronged the air
But only his Mother
In her maiden bliss
Worshiped the beloved
With a kiss
What can I give him?
Poor as I am
If I were a shepherd
I would give a lamb
If I were a wise man
I would do my part
But what I can I give him
Give him my heart
Give him my heart
Songwriters: Christina Rossetti and H. Darke