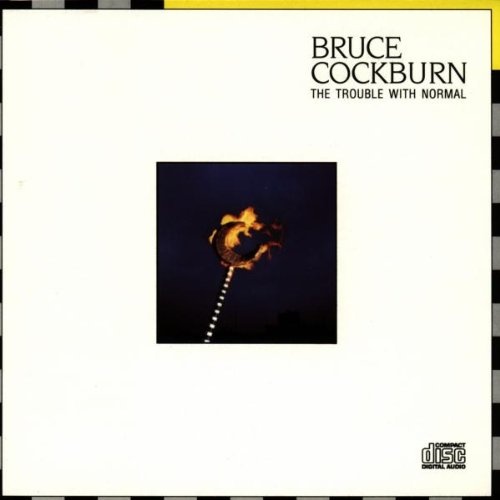 March 13th was a little more than 5 months ago. That was when, here in Canada, we realized the crest of the wave of the global pandemic was about to swamp us. Ever since we have been living with social distancing, masks or no masks, home-school, virtual-school, online classes, outbreak statistics, sickness, death, shortages, job losses, business closures, plexiglass, and arrows on the floor. I used to think the Ikea shopping experience was a lot like purgatory; now every store is ramped way beyond that experience. I will admit that there have been days when I have sighed, "When will it all get back to normal?" And normal is a word we hear a lot today. "We just need a few things that are normal again." "For the sake of our mental health, we need school, and businesses to get back to normal." "We need our churches to get back to normal."
But, as Bruce Cockburn said in 1981, "The trouble with normal is it always gets worse." Some of the other memorable words in that prophetic song say,
"Person in the street shrugs 'Security comes first…
And the local Third World's kept on reservations you don't see.
'It'll all go back to normal if we put our nation first'
But the trouble with normal is it always gets worse.'"
Certainly, when it comes to churches, we know that normal was not perfect. We knew that we were spending too much of our energy, talent, and finances on Sunday-morning services. Yet, now we want to get "back to normal" and expend even more on our Sunday services while opportunities to "bless the community around us are put on hold." What if we first "reopened" our serving the poor and oppressed before we reopened our buildings for fellowship services? Or what if we started blessing the poor, oppressed, and our cities?
God's grace is sufficient to forgive us for thinking of ourselves and opening a big can of what we enjoy first; but, does that mean we should be licking out every last drop in the can? Even the Jewish religion which came before the Christian faith and is our direct ancestor, teaches that we should leave the corners of the fields of grain for the gleaners. What is the next step in reopening our country? Let me know what you think. Send me a message at [email protected]