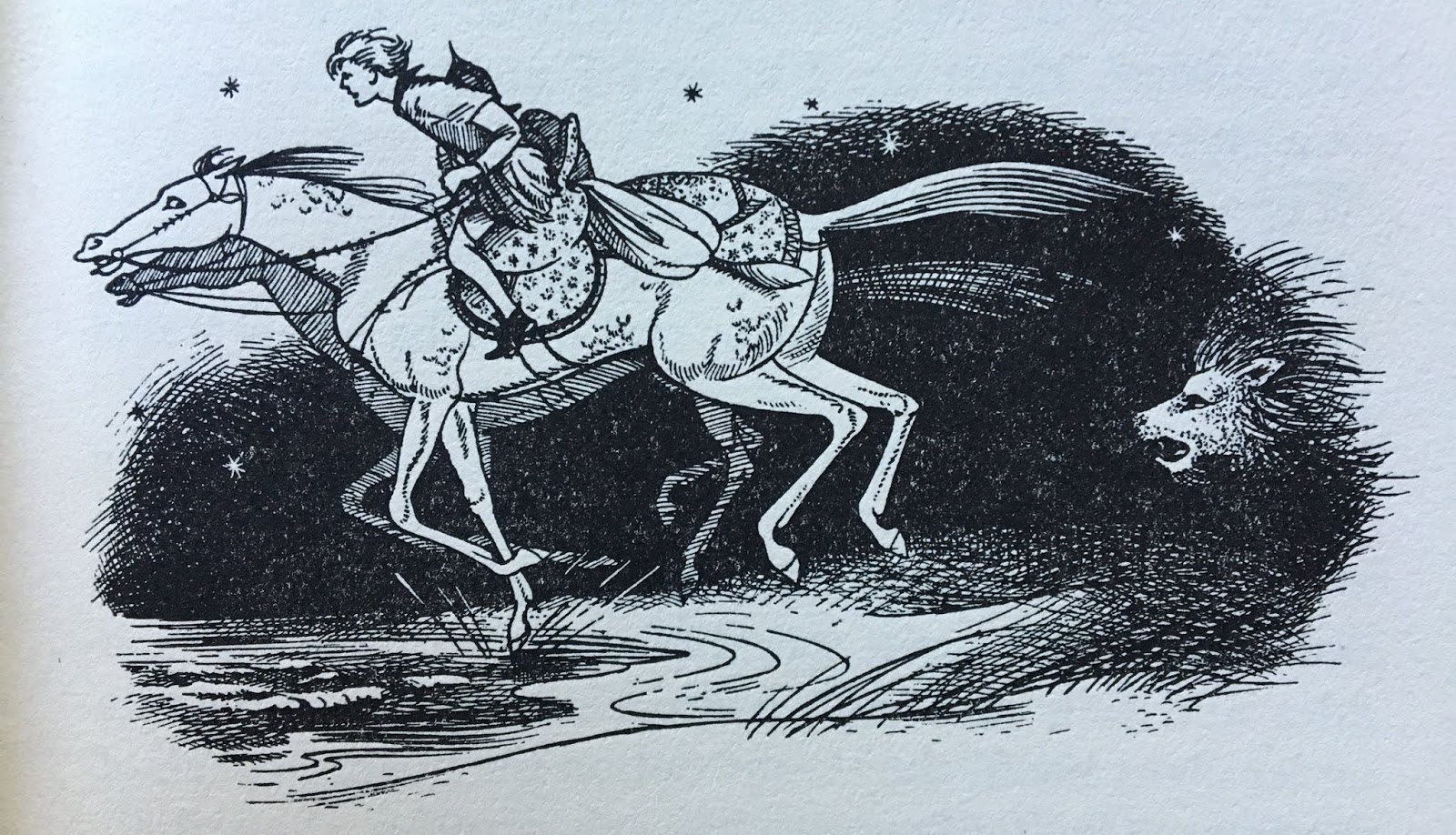 In 2010 a band known as A Horse and His Boy released an EP entitled Trilogy. From that recording is a haunting song called "Kramer's Wall." Jackson Harper (formerly Seth Harper) calls himself a "scrappy Narnian" and thus identifies himself with a genre of literature and music that sees light and darkness, and right and wrong in a world of chaos and apathy. His images are highly influenced by C.S. Lewis' writings and particularly the book that bears almost the same name as the band. He is a talented singer-songwriter from whom I hope we hear much more. I offer you the lyrics from "Kramer's Wall" followed by my impressions from the song.
Kramer's Wall
In the land of apathy
There's a pretty girl who waits for me
I was standing there when she looked down
From Kramer's Wall at the edge of town
I stayed 'til all the rest were gone
And my pretty girl she stood alone
She wouldn't leave, I asked her why
This my friends, was her reply
She said, shadows fly away from me
They cannot face the light you see
But if they come I'll fight them all
So, I'm standing here on Kramer's Wall
What injustice had decreed
This lonely life she had to lead
I pitied her but didn't stay
And the road I followed passed away
From that day on I had no rest
And my heart kept burning in my chest
I couldn't stand my fatal choice
For every night I heard her voice
She said, if you are who I hope you are
You can never run too far
I will never let you fall
I'm watching you from Kramer's Wall
I realized I would rather be
In chains with her than alone and free
She had shown the kind of love
The greatest ones had been made of
Her haunting words inside my head
Revived the heart I thought was dead
So, I took the higher call
And stood with her on Kramer's Wall
I said, everything may come undone
The sky may fall and bring the sun
You and I are standing tall
Here on top of Kramer's Wall
Nothing breaks a lover's soul
Nothing makes the young grow old
Except the time that kills us all
But there is no time on Kramer's Wall
I will never let you fall
I will stand with you on Kramer's Wall
Music and lyrics by Seth Harper
Produced by Andrew Osenga
All rights reserved
At first glance/listen, it sounds like a simple "boy meets girl, boy ignores girl, boy can't get girl out of his mind, boy goes back to girl, and boy pledges his love to the girl for life." Simple enough, right? But, at second glance, there is more to this song. The girl is the real hero of the song and she is resolute in her stance against darkness. We get the impression that all of Hell could come against this woman and she would stand upon a crumbling wall until the last vestige of light was extinguished! Yet the darkness would never overcome, and the light would never be extinguished because of this valiant woman.
The man in this song cannot escape the beauty and justice of this woman and the more he tries to walk his own path, the more she haunts and burns his heart. While others around them are lost in apathy, indecision, immorality, injustice, and indifference, the woman stands alone and draws others into her pursuit of justice and light. The man is drawn in and stands with her and then sees her for her beauty and grace. He pledges his love and the two of them now stand resolute against the apathy of the land. The two stand timelessly like Greek gods in perfect union and perfect defence, there on top of Kramer's Wall.