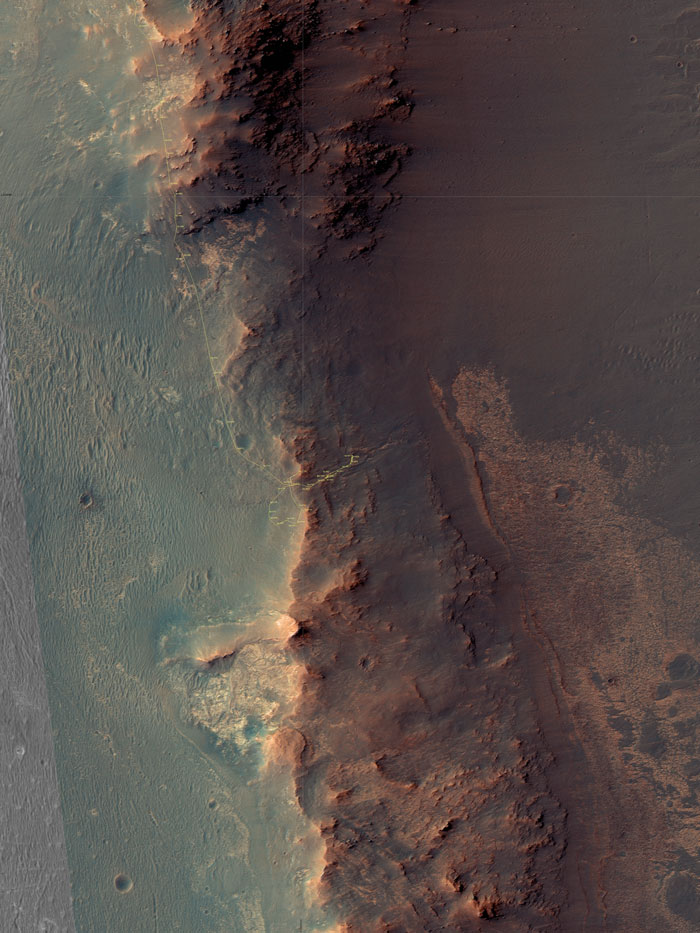 About
three weeks ago I wrote about the Curiosity Rover
that has been functioning on Mars for six and a half years. Today we say farewell to the Opportunity Rover (2004 – 2018) which was formally pronounced dead at a news conference yesterday. Thomas Zurbuchen, associate administrator of the Science Mission Directorate, said, "I'm standing here with a sense of deep appreciation and gratitude to declare the Opportunity mission as complete, and with it, the Mars Exploration Rover mission as complete."
[1]
What a run this little rover had. NASA has a webpage
[2]
dedicated to the travels and images of this rover from more than fourteen years of roving. It was last heard from on June 10, 2018 when a dust storm caused it to begin to lose the ability to harvest electricity from the sun. Yesterday's announcement emphasised the technological triumph of this rover staying active far beyond the days of its original 90-Martian-day (90 sols) mission.
[3]
Of course NASA's Curiosity Rover is still expected to continue sending back data for the foreseeable future and NASA has plans for a Red Planet: Mars 2020 mission that includes another rover.
So, this Valentine's Day, we send our love to Oppy, the little Rover who gave us so much more than we asked. We look forward to the next series of explorations of the Martian landscape.
---