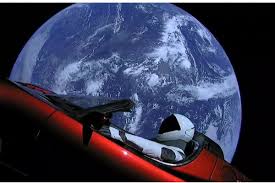 Have you heard the news?
It's raining on the moon.
Man in the T.V. said,
It's raining on the moon.
Even the scientists
Can't believe it's true
They're showing diagrams
And little moon cartoons
Where we are
Is everything we know
All we've got
We live in a time when it is almost possible to believe anything is possible. The lyrics of a song recorded by Doc Walker speak of the unbelievable times in which we live. Right now is a time of exploration unprecedented since 15
th
to 18
th
century European colonialism. Humans are preparing to investigate the solar system in ways never done before. Most will be done robotically; take for example the Europa Clipper (
https://www.nasa.gov/europa
) that NASA plans to launch in 2022 to 2025. This mission will fly close to Jupiter's moon Europa and take samples of its global ocean by flying through the geysers ejected from the moon surface. This will be an excellent opportunity to determine if microbial life exists below the moon's icy surface or whether life could possibly exist there.
Boeing and SpaceX are competing to be the first American companies to return to carrying crew for the International Space Station (ISS) and both anticipate crewed tests of their space-cabins by the end of 2018. This will prepare the United States for a return to leadership in human space exploration. At the same time, Russia is planning crewed flights in their new crew module for 2023 and lunar orbits for 2027.
Of course, Mars is the next big goal. SpaceX appears to be the present leader in the race with their development of the Big Falcon Rocket (BFR) which is slated to begin testing in 2019. This is a complete redesign of launching systems and space flight modules capable of interplanetary flight.
SpaceX, Boeing, and NASA may be the biggest and most vocal players in the race for space, but a number of other companies are quietly working on their own plans for robotic and human launches. Blue Orbit, Virgin Galactic, Ariane Space, Stratolaunch Systems, Orbital ATK, and the People's Republic of China are all developing systems to compete with various aspects of technological prowess in the space race. One of these slumbering giants may yet rise to the forefront.
What did we learn from the New World Race in the 15thto 18thcenturies that may be applicable to the current competition? Are there ways in which the countries and companies of the world could collaborate to assist the entire human race? Where is there potential for conflict? Each of us has a part to play in the conversations that will occur in the years to come. May we seek peace and unity in the midst of grand achievements.
---
[1]
Jude Anthony Cole, Raining On The Moon lyrics © Warner/Chappell Music, Inc