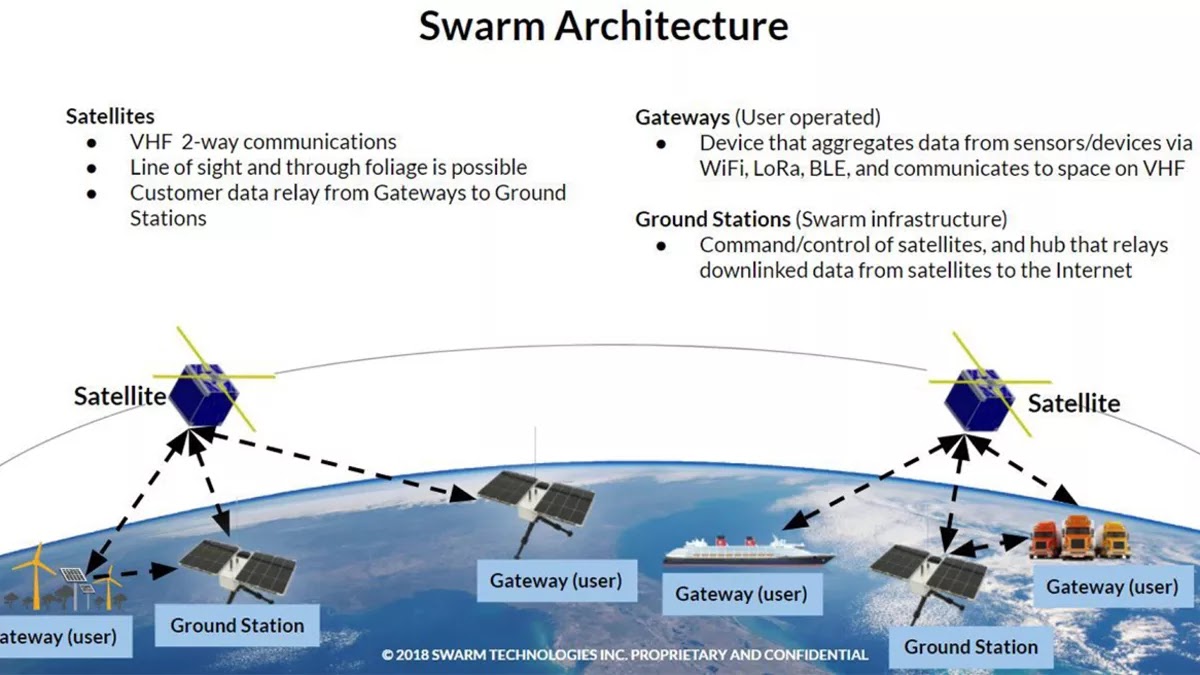 It may well be that the time has come to make three fictional laws, actual laws in our world. Perhaps the United Nations could be given authority over Artificial Intelligence and could enforce Isaac Asimov's "Three Laws of Robotics." Two articles in the news today bring to mind the need for greater regulation in the areas of Artificial Intelligence (AI) and "outer space frontier development."
[
1]
We now need the "laws of robotics." You may not remember these famous literary laws from Asimov's short-story, "Runaround." Allow me to refresh our memories:
A robot may not injure a human being or, through inaction, allow a human being to come to harm.
A robot must obey the orders given it by human beings except where such orders would conflict with the First Law.

A robot must protect its own existence as long as such protection does not conflict with the First or Second Laws.

[2]
These laws would prevent the kind of military drones now being contemplated by the Pentagon as they discuss policy with Google and other leading AI industrialists.
[3]
It would be very easy for drones and AI drones to take over conventional warfare. Such laws, if written into international law, would have the potential to demilitarize the AI and Space frontiers and prevent us from reverting to a "wild-west" mentality in these spheres of influence. The UN (including the little known United Nations Office for Outer Space Affairs [UNOOSA]) would need to be given authority to oversee and gain cooperation from member nations – and therein lies the difficulty. The recent launch of a swarm of private artificial intelligence satellites, each about 10 centimetres across, demonstrates how difficult it is to enforce the laws. These recently launched satellites are so tiny that they cannot be tracked and could pose a navigational hazard for the International Space Station (ISS) and other satellites encircling the globe. Swarm Technologies was denied permission to launch these satellites from within the United States, so they found a carrier in India willing to send them aloft.
So, if we can't enforce the rules, laws, and guidelines already in place, how could we enforce the three laws of robotics? Yet, it seems we must try. My recent Bible readings addressed the topic of "good judgement." What does good judgement look like in some of these recent developments? I leave that for the reader to meditate upon as we read the following excerpt from the book of Proverbs.
Proverbs 4:4-9
4 My father taught me,
"Take my words to heart.
Follow my commands, and you will live.
5 Get wisdom; develop good judgment.
Don't forget my words or turn away from them.
6 Don't turn your back on wisdom, for she will protect you.
Love her, and she will guard you.
7 Getting wisdom is the wisest thing you can do!
And whatever else you do, develop good judgment.
8 If you prize wisdom, she will make you great.
Embrace her, and she will honor you.
9 She will place a lovely wreath on your head;
she will present you with a beautiful crown."
---
[2]
Asimov, Isaac (1950). "Runaround". I, Robot (hardcover) (The Isaac Asimov Collection ed.). New York City: Doubleday. p. 40. ISBN 0-385-42304-7. This is an exact transcription of the laws. They also appear in the front of the book, and in both places there is no "to" in the 2nd law.
[3]

S
ee, "Is Google's new set of principles enough to calm fears over militarized A.I.?"; Ramona Pringle, CBC News, Jun 16, 2018,
http://www.cbc.ca/news/technology/google-militarized-ai-1.4707697