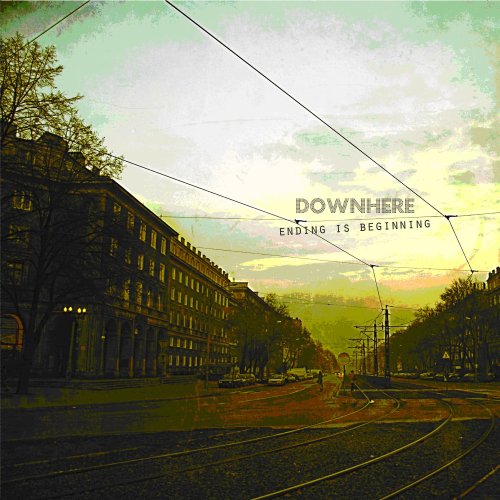 downhere is the
band I wish I had found sooner. I did not discover this band until their 2008
album, Ending is Beginning. The album
is brilliant and contains songs like "My Last Amen," "Something Heavenly,"
"Coming Back Home," "The Problem," "The Beggar Who Gives Alms," and "How Many
Kings." "How Many Kings," reprised on their Christmas album in 2009, may be
their best-known song, but the others are just as well-written. The melodies
are unique and catchy, the lyrics are meaningful, instrumentations great, and
the vocals are unbelievable. Lead vocalist, Marc Martel, has gone on to greater
fame with the Queen Extravaganza and his own solo project, The Impersonator,
but downhere is where he honed his chops and phenomenal vocal range. Much has been
made of him as a Freddie Mercury sound-alike, but on some of his vocals on
songs like "Last Amen," I would argue that he sounds a lot like Kevin Max
(formerly of DC Talk). Notice also the Salvation Army-style trumpet in the
instrumentation of this song. "Hope is Rising" also demonstrates the "Kevin Max" sound of Martel's vocal range.
I say that I wished I had discovered them sooner because in 2013 the band took a break (on hiatus) and still have not come back together for more than one or two songs. I hope they might one day start rehearsing and touring again.
I recently rediscovered the song "Something Heavenly" and
realized that it has a rather wide appeal, because whatever philosophy of life
we espouse, we all desire to be something heavenly, or simply a better person.
Yet, we really are "our own worst enemy" when it comes to being good. We need
to carefully read the lyrics to understand the solution this band recommends
for how we turn our earthly being into something heavenly. Take a listen to
this song and see what it stirs in your heart.
Something Heavenly
All the angels see all the angles
With a view from both sides of the line
If I had not such a blind spot
Would I have a less difficult time?
Surrendering my ways
I would hang on every word you say
I'm so far from what I wanna be
Oh I really am my own worst enemy
Please don't let me get the better of me
Take this earthly thing and make it finally

Something heavenly
I wanna be heavenly
Air is cleaner
Grass is always greener
For the crowd of hosts up where they are
If I could visit I'd just contaminate it
Why so big a place for me in your heart?

To leave your glory home
Just to make a broken man your own
I'm so far from what I wanna be
Oh I really am my own worst enemy
Please don't let me get the better of me
Take this earthly thing and make it finally

Something heavenly
I wanna be heavenly
If I try to soar
I will fall for sure
So let your grace break through
And lift me up upon it to be with you
I'm so far from what I wanna be
Oh I really am my own worst enemy
Please don't let me get the better of me
Take this earthly thing and make it finally
I'm so far
Stay close to me
Oh oh oh
I'm so far
Stay close to me
Your making me
Something heavenly
I'm gonna be heavenly
Songwriters: Jason Ronald William Germain / Marc A. Martel
Something
Heavenly lyrics © Music Services, Inc