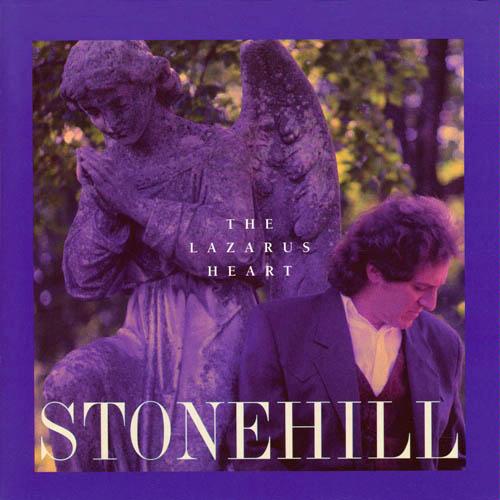 Randy
Stonehill, has been a pioneer of Contemporary Christian Music since the 1970s
and his signature album, Welcome to
Paradise will always be the definitive collection that changed Christian
music. Randy Stonehill continues to make great music and his 2011 album, Spirit Walk, is one of his best ever. Today,
I want to honour the album that I would call his best.
It has been
23 years since Randy Stonehill released his Lazarus
Heart album and it still holds up as his greatest music ever produced. He
wrote or co-wrote everything on the album and has some great help from co-writers
such as Phil Madeira, Cheri Keaggy, and Terry Scott Taylor. The album is richly
produced by Jimmie Lee Sloas who makes every track sound great.
There are
some great, big, rockin' songs here with huge guitar solos that show the Jesus-infused
rock-n-roll that made Stonehill who he is today. "Shadow Man" is a great
example of this, but perhaps my favourite of this style is "Under the Rug."
They remind us of the secret sins we work so hard to hide and the old creation
that must be constantly renewed in Christ.
"In Jesus'
Name" and "That's Why We Don't Love God," speak of the corporate sins of the
people of God and how we must turn back to Jesus as the source of life. "I Turn
to You," is also that reminder of the One to whom we turn for strength.
Of course,
there is the quirky and brief, "Zurich In the Snow." What was on Uncle Rand's
mind when he wrote this little diddy and decided to put it on the album? I am
certainly glad he included it.
On the
other end of the spectrum, the namesake of the album, "Lazarus Heart," is a
beautiful story of life, redemption, and hope. Stonehill still knows how to proclaim
the Gospel in poetic ways that pull at our heart-strings.
As I said, I
would suggest that this is Randy Stonehill's greatest music ever, but then I
remember his 1989 album, Return to
Paradise. Perhaps I will write about that important album another day.
Lazarus Heart Track Listing:
"A
Promise Made Is a Promise Kept"
"I
Turn to You"
"In
Jesus' Name"
"Under
the Rug"
"Remember
My Name"
"That's
Why We Don't Love God"
"When
I'm Afraid"
"Shadow
Man"
"Zurich
In the Snow"
"Troubles"
"The
Lazarus Heart"