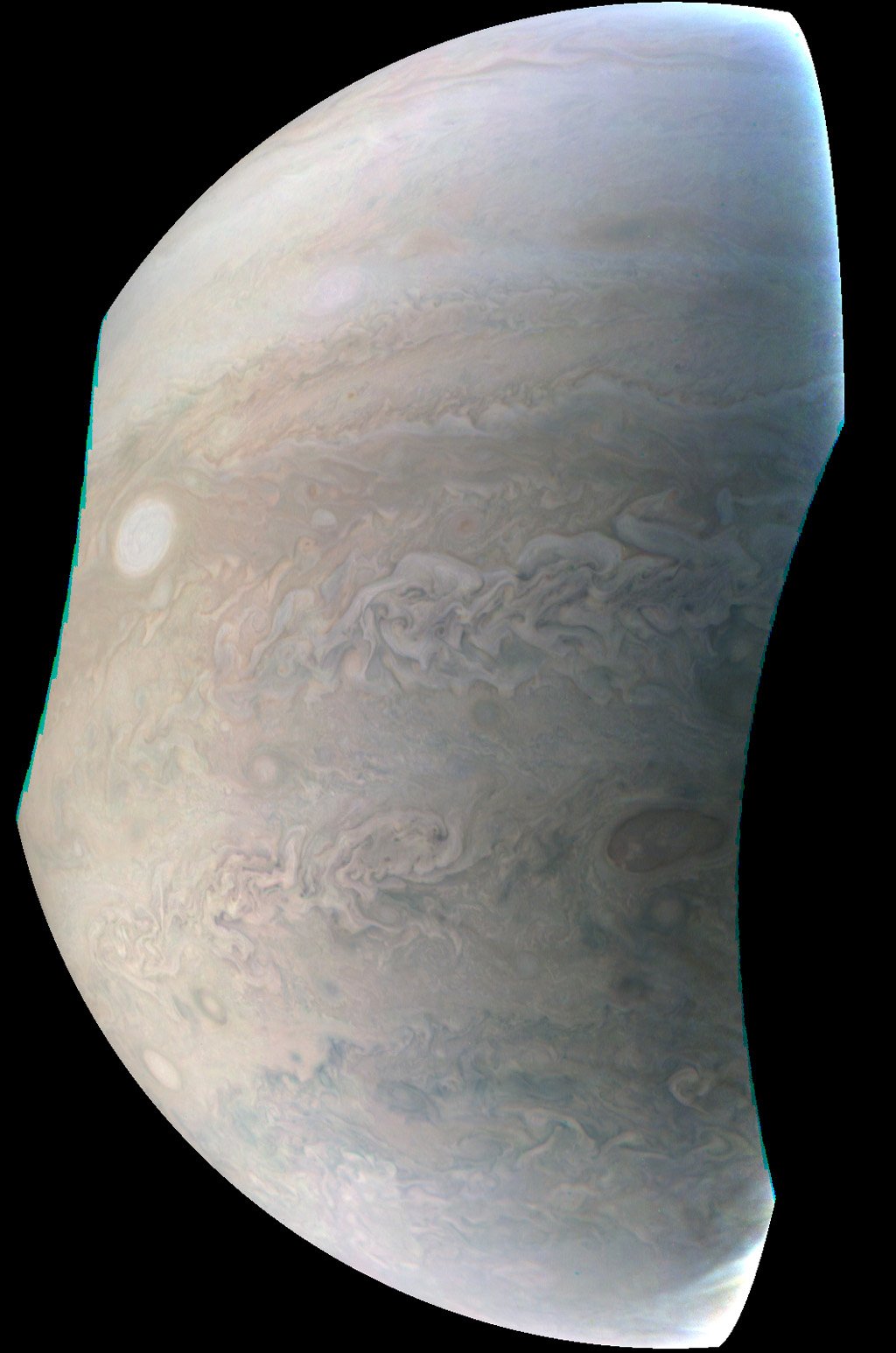 (Click on this image to enlarge.)
Beautiful white "pearls," some the size of Earth, are visible in the clouds of Jupiter. The pearls are storms but appear as a string of pearls in the clouds.
Juno, a project of NASA, is currently orbiting the planet and sent back the accompanying colour photos. An
article with further explanation is available here.
The mysteries of our universe continue to astound both scientists and the general public and we live in an amazing time of curiosity and exploration. Let's enjoy every moment of this amazing era in which we live.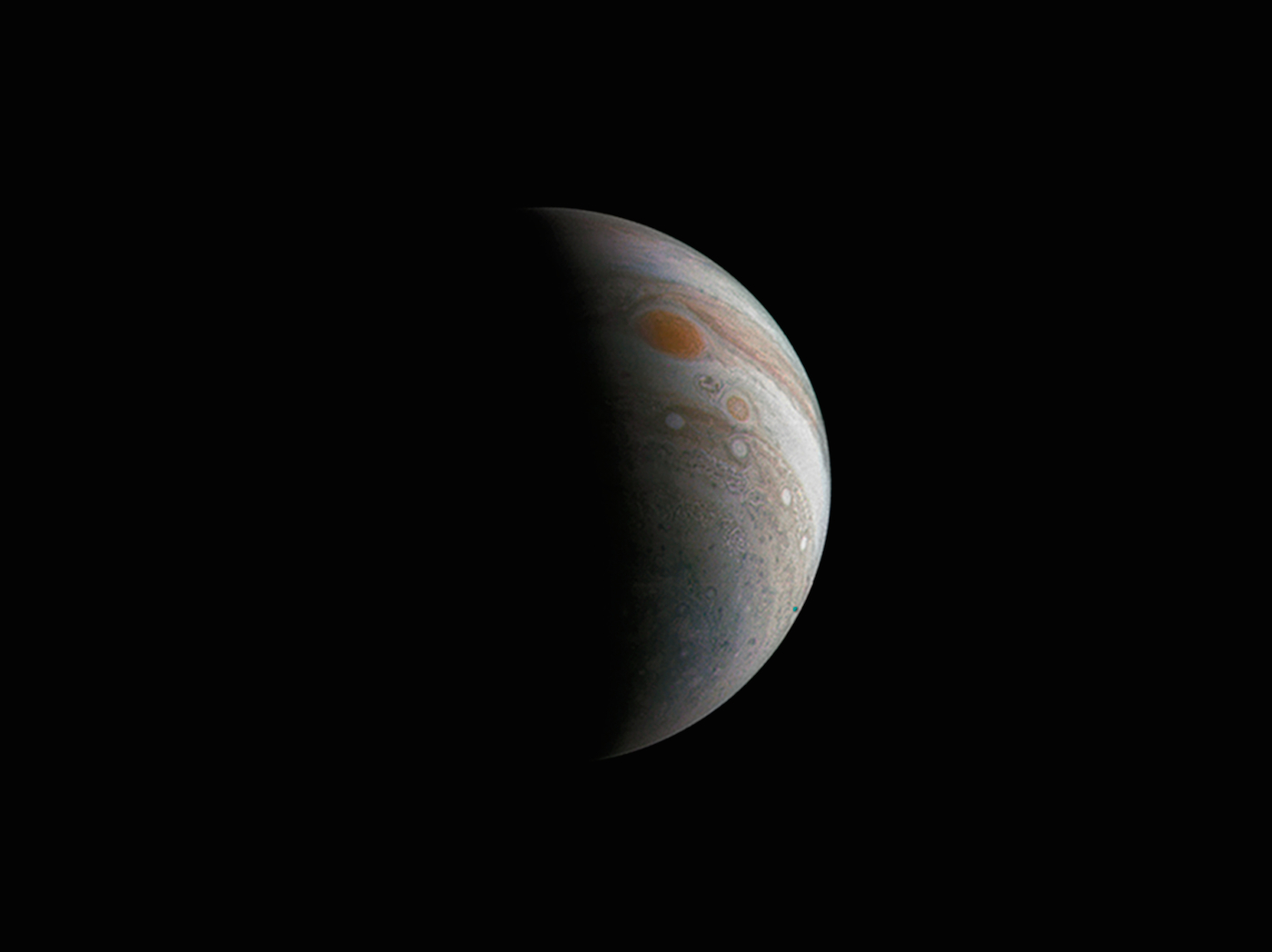 (Click on this image to enlarge.)