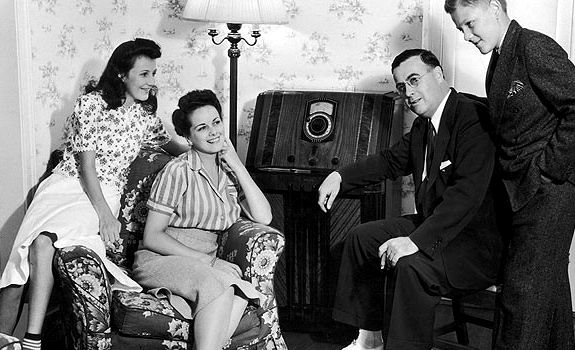 A few days ago I
posted a blog entitled "On the Radio" which featured the lyrics of a song
called "Radio" by Steep Canyon Rangers.
Today, as a follow-up to that blog, I give you the lyrics to the song "Mr.
Radio." The song was written by Roderick Taylor and has been recorded by Linda
Ronstadt and Trisha Yearwood. The song remembers a time when the radio was the
main source of entertainment in many homes and communities. The song also
speaks of the very practical use of putting a radio in the chicken coop to keep
the foxes away. On the farm on which I grew up my father used to play a radio
in the milking barn. He claimed it kept the cows calm and helped them produce
more milk. He also claimed that the radio needed to be tuned to Country Music; I
of course wanted Rock 'n Roll.
Oh, what a sunny
day
When they carried the radio home
Bringing him in off the truck
And the dogs wouldn't leave us alone
Mr. Radio, you come down here to keep us company
We listen in a
room
Through the miles and miles of night
Deep in the heart of the Bible belt
In the golden radio light
Mr. Radio, you come down here to keep us company
And it's hard
days out in the field
The crows in the high tree top
If a man's away from his home all day
His chickens might fall to the fox
Mr. Radio, what can you do about that?
Uh huh
And you can take
me down to a river town
Where the citizens dance till dawn
They dance so close it's a sin almost
The way they carry on
Mr. Radio, I never dreamed you could
And it's miles at the careless touch
Of a tired hand in time
When evening fell I heard a stranger sell
Dreams that were never mine
Mr. Radio, come down here to keep us company
Come down here to keep us company
Songwriter: Roderick
Taylor; Published by BMG Rights Management US, LLC