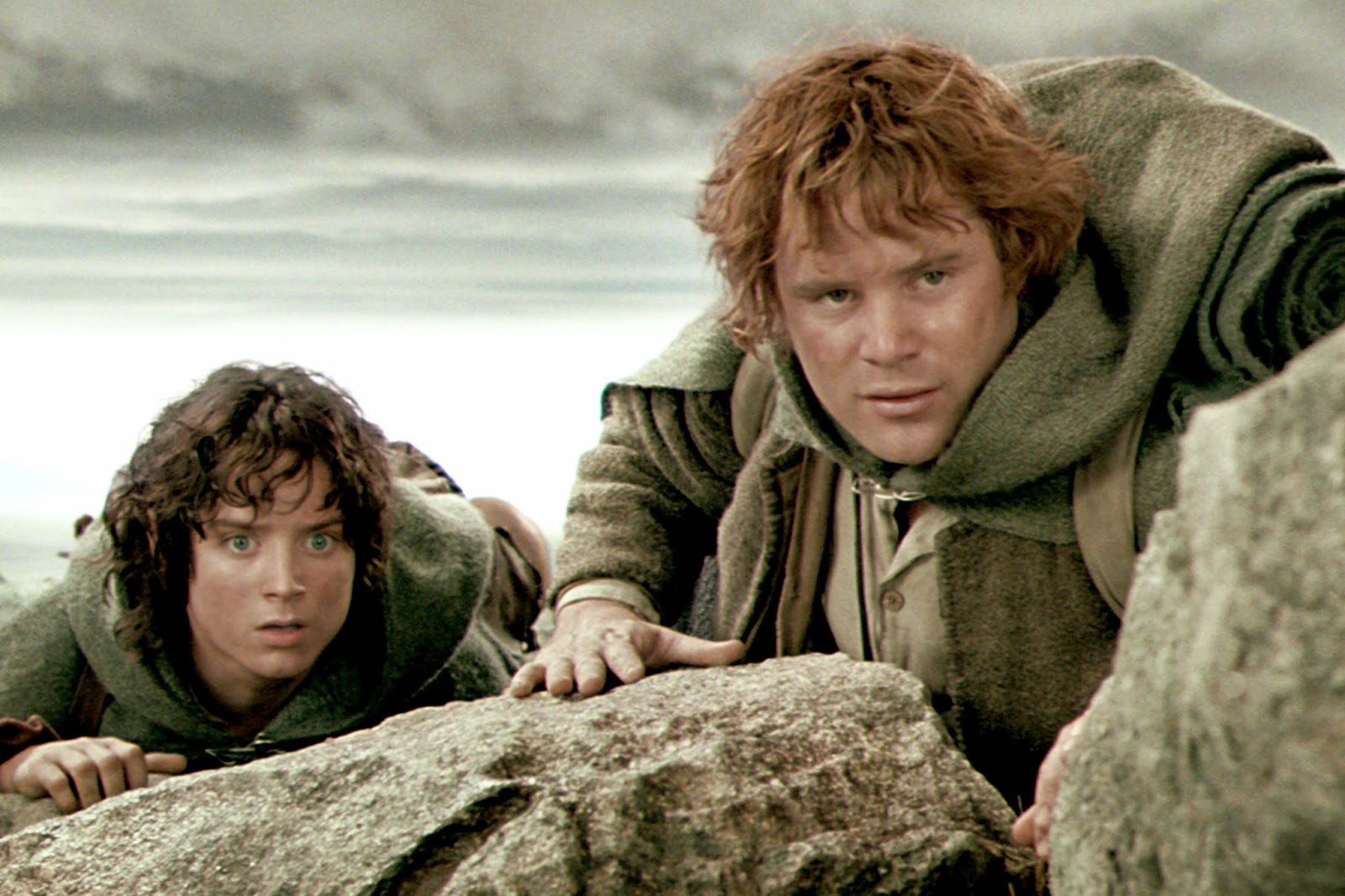 We are in the midst of a mission. If we are attentive and listen to God, he has a mission for us. The Creator of the universe has made each of us unique and has gifted each one with a mix of talents, given to us at birth, and gifts, given to us at the point when we surrender to God's plan for our life. So, what does that mission look like in each of our lives? Sometimes we live as if that mission was all about our own comfort and ease; but when we consider the nature of the universe, we really know that it must be about more than that. Certainly we can see that, while we live in relative comfort, there are many around us whose lives are anything but comfortable. So, are we ready for an adventure? Are we ready to take on whatever it is that God has placed before us to do? Tolkien's words in The Lord of the Rings are instructive of the attitude required for taking on the mission of God.
We shouldn't be here at all, if we'd known more about it before we started. But I suppose it's often that way. The brave things in the old tales and songs, Mr. Frodo: adventures, as I used to call them. I used to think that they were things the wonderful folk of the stories went out and looked for, because they wanted them, because they were exciting and life was a bit dull, a kind of a sport, as you might say. But that's not the way of it with the tales that really mattered, or the ones that stay in the mind. Folk seem to have been just landed in them, usually — their paths were laid that way, as you put it. But I expect they had lots of chances, like us, of turning back, only they didn't. And if they had, we shouldn't know, because they'd have been forgotten. We hear about those as just went on — and not all to a good end, mind you; at least not to what folk inside a story and not outside it call a good end. You know, coming home, and finding things all right, though not quite the same — like old Mr Bilbo. But those aren't always the best tales to hear, though they may be the best tales to get landed in! I wonder what sort of a tale we've fallen into?1
In Ephesians 2:10 (NIV) we read that "we are God's handiwork, created in Christ Jesus to do good works, which God prepared in advance for us to do." That is the sort of tale into which we have fallen. It is a tale in which God has prepared a mission for each of us: a mission with good works to be accomplished by us. Will we turn back or will we go on? We are not assured a good end; at least not here on this earth; but we are part of a great tale that is unfolding. The only way to know the tale into which we have fallen is to go on. The road before us may be shrouded in mist or may seem as black as the heart of Mordor; but we have an inner light that will guide us to the end of the journey.
1 Tolkien 1971, p. 320, 321
Work Cited:
Tolkien, J.R.R. The
Two Towers: Being the Second Part of the Lord of The Rings. Agincourt:
Methuen Publications, 1971.